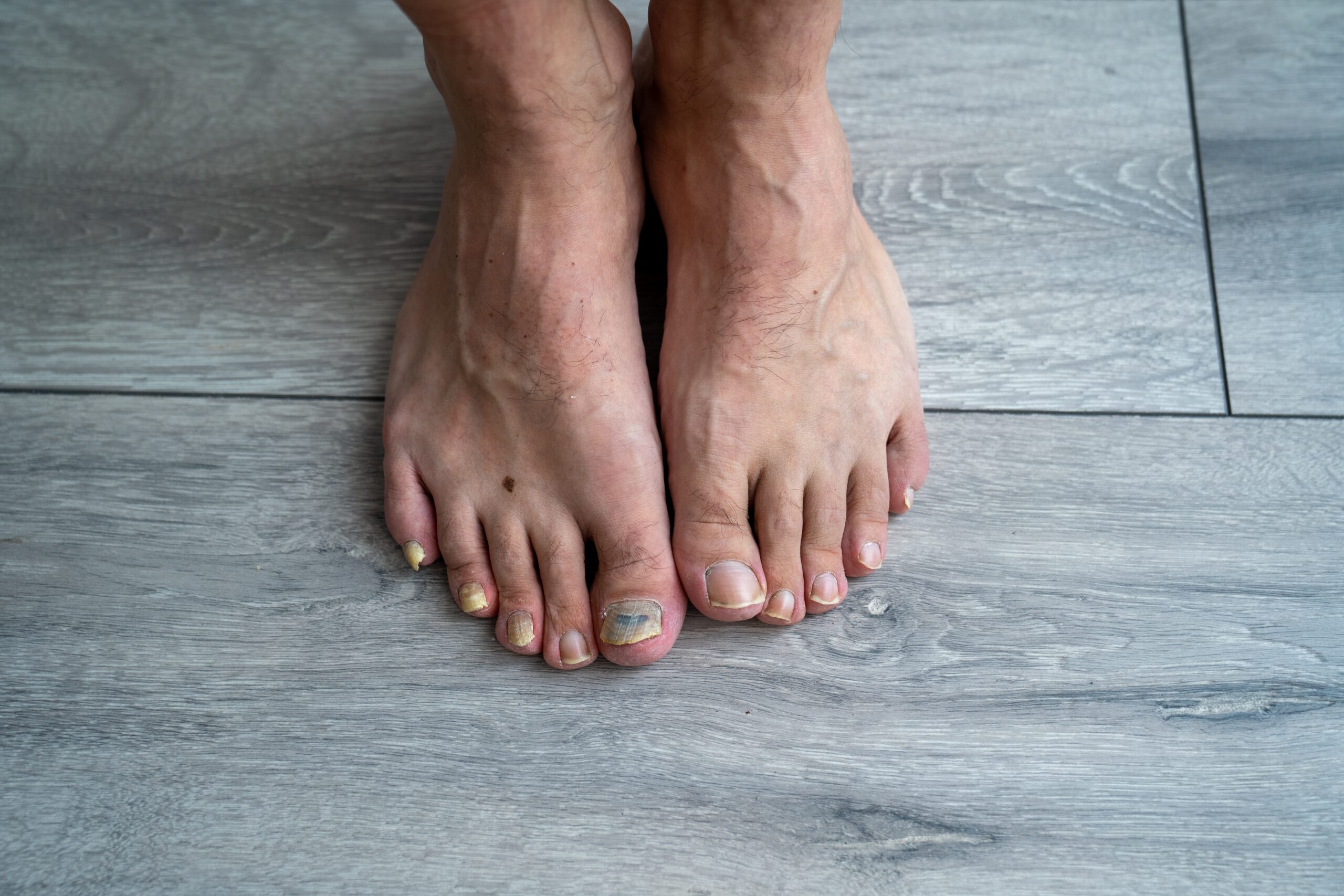 Nail Fungus
Onychomycosis is a common chronic fungal infection of the nail. It is estimated to cause up to 50% of all nail disease and 33% of cutaneous fungal infections.1 The condition can affect toenails or fingernails but is more frequently found in toenails. Primary infectious agents include dermatophytes (e.g., Trichophyton species), yeasts (e.g., Candida albicans), and nondermatophytic molds. In temperate Western countries, infections are generally caused by dermatophytes.
Laser Treatment
Several types of device-based therapies are under investigation for the treatment of onychomycosis, including ultrasound, iontophoresis, photodynamic therapy, and laser systems. A potential advantage of lasers is that they have greater tissue penetration than antifungal medication and thus may be more effective at treating infection embedded within the nail. Another potential advantage is that laser treatments are provided in a clinical setting in only one or several sessions and, thus, requires less long-term patient compliance.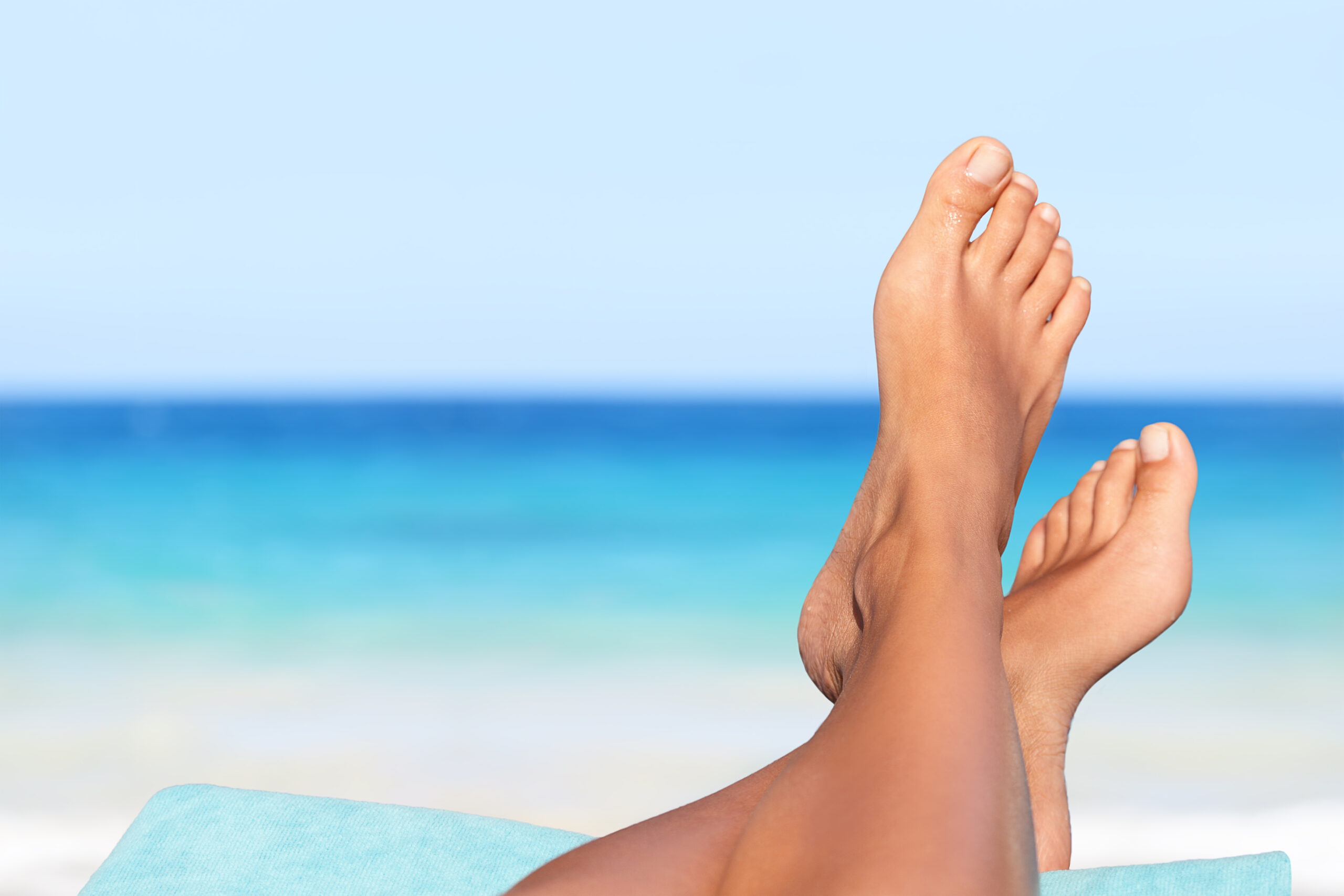 Post-treatment
Careful steps must be taken to avoid re-infection, such as:
Treat shoes & skin with anti-fungal agents.
Apply anti-fungal creams to and between toes.
Use an anti-fungal powder if your feet sweat excessively.
Bring clean socks and a change of shoes to wear after treatment.
Keep your nails trimmed and clean.
Sanitize stainless nail instruments by boiling them in water for a minimum of 15 minutes.
Avoid salons where equipment and instruments are not properly sanitized.
Wear flip-flops in public places.
Avoid wearing the same pair of socks and footwear on consecutive days.
Kill fungus on footwear by placing it in a sealed plastic bag into a deep freeze for 2 days.
Call Us For Pricing
305-705-3612
Testimonials
What They Say
goksel karaaslan saylam
2023-01-07
Very informative, friendly. I definitely recommend.
I got a Deep Cleansing Facial and it was incredible. My skin looks so much cleaner, brighter, and smoother!! The LED therapy treatment I received along with an Anti-Acne Peel after my facial were critical to helping my acne and worked great with the facial. And of course, in Laser Facial MedSpa fashion, the neck/shoulder massage after all my treatments was so relaxing and calming.
AIZHAN ALDASHEVA
2022-12-27
I used to have bad acne. Angie is a professional Cosmetologist who cares for me. I trust her; she helps me. Angie is a caring and lovely person. She also will guide you on how to take care of your skin. Very best. I drove from Key West to visit her. I love this Med Spa. You are always so welcome. 100% approved.
Angie's is the best, good place and nice people
Ethan Flanders
2022-12-05
The staff here is AMAZING…!!!! They take time with their guest and are very professional the best package deals in town. I love this place and will be back sooon….!!!
Courtney O'Connell
2022-11-08
I see Valentina for laser hair removal and she is so knowledgeable and well educated! She tells me details on how my skin reacts and what to expect and feel. I love coming to her and would definitely recommend her to anyone interested in these services!
Staff is so friendly and knowledgeable, this place is really clean and welcoming and I would definitely recommend it! Prices are also really fair! Valentina performed my service and she's always so friendly and great at what she does!
Good service